In 2010 we decided to escape to the country and start a new life in Wembury, South Devon. We've now been here for nearly four years and progress has been somewhat slow.
This site tracks our journey.
The links above (Home/History etc.) will take you to different parts of our site – click here to see the latest news.
or click here to see an experimental photogallery we're working on.
It started with us buying a small cottage in Wembury to live in while we purchase and convert Coombe Barn, a mile up the road. We expect the journey to be somewhat bumpy as we negotiate the twists and turns of converting a listed building apparently inhabited by a few bats…it seems the bats have more rights than we have! But this won't perturb us as we have a deep rooted and sympathetic attitude to wildlife and animals.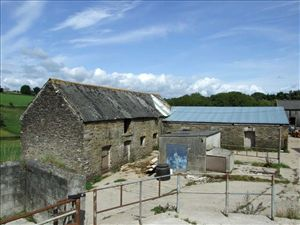 At the same time we are keen to approach this project in an ecologically sound manner.  Where possible we will be using the natural materials that would have been used when the barn was built. It is our hope to extract heat from the ground and the sun and collect rainwater to save on our water bills.
We're also experimenting with a photogallery if you click here